Retirement income strategies will vary based on your financial goals and savings situation. Whether you live on a fixed income, are actively investing in precious metals, or have different retirement investment accounts, let's begin to figure out what is right for you. 
As in most processes, there are natural phases. In retirement planning, these phases include: 
Accumulation phase

Planning phase

Distribution phase
The accumulation phase is when you set aside funds for retirement, making and investing contributions, giving them time to grow and compound. 
As your target retirement age nears, you switch into the planning phase, where you establish what the specifics of your retirement will look like, the size of the portfolio you need, and how best you want to manage volatility. 
Lastly, the distribution phase is where you withdraw funds from your portfolio as your retirement income.
No matter what phase you're in right now, your retirement will largely depend on the amount of income your portfolio can generate. The greater your level of income, the more freedom you will have to enjoy your golden years.
As a financial advisor in Norman, Ok, here's what you should know about retirement income planning and a few personal favorite strategies for maximizing your retirement income.
What is Retirement Income Planning?
Once your investment portfolio has reached a critical mass and begins to generate enough annual income for you to live on, you can retire. Retirement income planning is how you can determine what that critical mass is.
You can think of retirement income planning like a predictive budget. It projects your income and expenses into and throughout your retirement years. Once you determine your annual expenses and the savings you will need for big purchases or vacations (like a new kitchen or a Mediterranean cruise), you can set the amount of annual income you will need to afford your desired lifestyle.
From there, you can take stock of your various income sources and decide if they're sufficient for you to retire on.
Whether you have enough to retire right now or not, you will want to maximize every dollar you've worked so hard to save. Here are practical strategies for boosting your retirement income.
6 Effective Retirement Income Strategies
As you read through this list, remember that everyone's situation is different, meaning the right income strategies for you may be different than your neighbor. Choose the ones which make sense to you, and feel free to add others. 
The goal is to get the most out of your nest egg safely.
1. Fixed income and equities
When people think of retirement portfolios, stocks and bonds immediately come to mind. Having a proper allocation across these two asset classes is paramount for nearly every retiree.
Whether you want to invest in corporate bonds, municipal bonds, CDs, Treasurys, dividend-paying stocks, growth stocks – we'll leave the specifics up to you.
Most people find a mix where their fixed-income investments will cover all of their living expenses for the short-term, leaving their equities more time to grow and drive the portfolio's balance higher. This provides retirees a balance of income needs without subjecting themselves to unnecessary volatility.
2. Social Security
Unlike stocks and bonds, Social Security is a guaranteed source of income. The amount you will receive depends on the income earned in your working years, your retirement income, your birthdate, and when you begin claiming benefits. Your Social Security wage is computed using "average indexed monthly earnings." This summarizes up to 35 years of your indexed earnings.
If you want to maximize the benefits you're entitled to, it may be worth talking to an investment advisor in Norman, Oklahoma. There are various factors at play, and it's not easy to know with certainty if you're getting everything you should be.
3. Annuities
Annuities are a form of fixed income whereby you pay an upfront figure to an insurance company which will then send you guaranteed monthly checks for the rest of your life. Various annuity products are available, each with a list of features and rules. 
For example, you may decide on an immediate annuity and begin receiving monthly checks right away, or you may select a deferred annuity which you will contribute to immediately but won't start paying you for several years.
Be sure to pick one that is right for you and that you understand thoroughly – they're not a good fit for everyone.
4. A full-filling part-time job
If you're worried about running out of money in retirement or desire some structure in your daily schedule, you may decide to pick up a meaningful part-time job. A part-time job may be just what you need to supplement your income. 
Don't forget: you will pay taxes on earned income.
5. Real estate or business income
If you don't want to work, expand your portfolio by investing in real estate—an excellent choice for alternative business income. With real estate, you can buy and hold, flip property, rent, or lease. Other income sources include real estate investment groups (REIG), real estate investment trusts (REIT), mortgage-backed securities (MBS), mortgage investment corporations (MIC).
Though each carries some risk and potential liability, the income they produce can be substantial. 
They can be somewhat insulated from the systematic risk felt in your stock/bond portfolio, meaning they can be excellent tools of diversification. Talk to your comprehensive financial planning advisor about growth potential. 
6. Tax efficiency
Regardless of the amount of income your portfolio produces, you should be placing a premium focus on its tax efficiency. The government taxes your income sources very differently from one another, so you want to be sure you're holding on to as much of your money as possible. 
There are almost endless ways to become more tax-efficient, which a financial services team can teach you:
Stay mindful of

what tax bracket you're in

Know when to use Roth savings

Know when to use tax-deferred savings

Know what accounts you should rebalance

Know when to take RMDs

Learn how to use extra HSA funds
Plus, any dollar you save in taxes is one more dollar in your pocket, giving proper tax planning one of the highest ROIs available to you.
A Final Note
The transition from living off your wages to living off your retirement savings can feel daunting. But, with the right plan in place, it doesn't have to be.
If you don't feel confident in the current plan you have or feel overwhelmed by the whole process of trying to create one, schedule a no-obligation call to get help.
We specialize in retirement planning and know-how to take you from where you are to where you want to go. We have many strategies at our disposal and will choose the right combination based on your personality, risk tolerance, and personal situation.
Allow us to demonstrate the value we can bring to your retirement planning and your life in general. Learn more about the TRAC Team.
Read: Planning Your Successful Retirement Investment Strategy in Norman, Oklahoma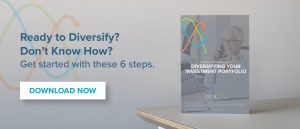 TRAC Advisor Group Inc. is a full-service, fee-based financial advisory firm in Norman, OK. We offer independent investment advice and help people withstand any type of market volatility with confidence. 
As an independent investment advisor, we can offer alternative investments like numismatics and precious metals to diversify and hedge against uncertain times. With a straightforward and direct planning style, you can trust that we'll keep you on track towards your financial goals. 
Explore our website and Contact Us today to schedule a consultation.