The NHP Foundation reported that 62% of baby boomers think Social Security will provide at least half of their retirement income. Social Security will not likely be able to meet these expectations. And 76% of pre-retirees share that income stability is their top concern for retirement.
It is also reported that most Americans hope to stop working by the average age of 62. This is the earliest age that retirement benefits can be accessed, even though this reduces their Social Security benefit amount, which we touch on below.
How do you compare to the average retirement income per household for 2022?
Median (

average)

income – $46,360 (down from $56,632 in 2019) 

Mean (middle) income – $71,446 (down from $84,153 in 2019) 
Rising costs and unexpected expenses can result in your retirement income falls short of your actual needs. So, how can you ensure an extended livelihood for yourself and your financial health? As a rule of thumb, first, figure out when you want or are able to retire securely. You can do so by figuring out some important numbers, as guided here.
What is a good monthly retirement income? 
Great question! In order to give you a number – it will need to be realistic to your financial circumstances. This number can be calculated by determining your retirement income gap. When crafting your Retirement Income Plan, this is one of the tasks that a dedicated financial planner will assist with – but let's run you through the basics here. 
Your salary was previously your primary source of income, correct? Now in retirement, you are using your investment portfolio on which to live and thrive. Your income may be subject to variability, depending on the plan you create and the asset types you are drawing. 
Note: 401(k) and IRA-type plans have been replacing traditional pensions for decades now, leaving some retirees with Social Security as their only source of income. "The gap" is also being filled with money from a 401(k): this can leave your retirement savings exposed to erratic market behavior. Therefore, figuring this number might help you reduce your monthly budget.  
What is my Retirement Income Gap (RIG)?
Your retirement income gap is the difference between the amount of money you need for fixed monthly living expenses after retirement and a guaranteed fixed income source.
To calculate your RIG, figure out your monthly expenses and income:
Core expenses

: food, clothing, shelter, healthcare, and taxes

PLUS

discretionary expenses

: recreation/sports, hobbies, dining out, and travel

MINUS

guaranteed income source(s)

: Social Security benefits or pensions
Note: Retiring and claiming Social Security before your Full Retirement Age (FRA) can have a significant impact on closing the gap. Calculate your FRA here by filtering your birth year. The earlier you claim benefits, the less you receive. That means tapping into your nest egg sooner than you may have planned.
What causes "The Gap?"
Many variables create your retirement income gap: inflation, investment risk, taxes, health-related expenses, and unexpected expenses. Each significantly affects your income in retirement. As your life expectancy has increased and the economy is undergoing endless shifts, the amount of money needed in retirement may be greater than the lump sum you've managed thus far. 
A retirement investment advisor can help you consider things like rising healthcare costs, which can be a more extensive budget cost than you had planned.
How can I avoid a Retirement Income Gap?
As mentioned above, retiring early can have adverse effects on SS income. Conversely, delaying retirement up to the age of 70 (being the latest you get added benefits) will help immensely.
If you're not in the position to work (full-time) longer, here are some other strategies to consider:
Get a part-time job 

Turn your hobby into a business

Boost pre-retirement savings

Fixed income and equities

Delay Social Security payments

Consider an

annuity

Tax efficiency

Real estate

Understand which sources of income you'll use toward essential expenses and non-essential discretionary spending

Invest in assets with greater market exposure and growth opportunity: Exchange Traded Funds (ETFs) or mutual funds (with your  discretionary funds)
By having multiple sources of retirement income, you minimize the risk to your budget – should one of your eggs fall short.
To stay in the retirement planning mindset: Register a free and secure account at the Social Security Bureau to see a forecast of your pension situation. 
How TRAC Can Help 
A financial advisor can review your retirement account and plan, suggest strategies to avoid retirement income gaps, help you live comfortably now, and retire comfortably in the long term.
Read: How To Build The Right Retirement Portfolio
TRAC Advisor Group Inc. is a full-service, fee-based financial advisory firm in Norman, Oklahoma. We offer independent investment advice and help individuals, families, business owners, and retirees, withstand any type of market volatility with confidence. 
Whether you are still working or already retired, our time-tested investment strategies can help you prepare for a secure retirement and diversify your portfolio for optimal protection – whatever the market condition. 
Ask us about the benefits of alternative investments like numismatics and precious metals to diversify and hedge against uncertain times. Get started!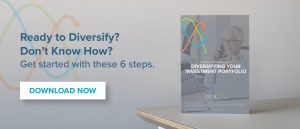 TRAC Advisor Group Inc. is a full-service, fee-based financial advisory firm in Norman, OK. We offer independent investment advice and help people withstand any type of market volatility with confidence. 
As an independent investment advisor, we can offer alternative investments like numismatics and precious metals to diversify and hedge against uncertain times. With a straightforward and direct planning style, you can trust that we'll keep you on track towards your financial goals. 
Explore our website and Contact Us today to schedule a consultation.